Deepanwita Dey
Deepanwita has always considered writing as the ultimate weapon to share every thought an individual ambles through. For her writing is not just an activity it's a motivation for the scarred mind. She loves writing in genres like fashion, lifestyle, literature etc.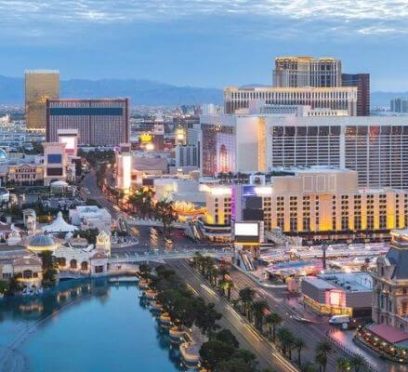 What Is The Latitude Of Las Vegas? – Geographical Coordinates
BY Deepanwita Dey Nov 24, 2021
Can you imagine going anywhere without google maps nowadays? I guess not. If you do, you might be some genius in remembering roads.  But, even if you are, a new place with enough sightseeing to do can overwhelm you with the directions even in GPS. Especially in a place like Vegas, it covers a small area but the varieties of things you will encounter there are endless.  I am not saying that you have to memorize the entire latitudinal and longitudinal coordinates. However, 'What is the Latitude of Las Vegas' is a very commonly asked question on the internet mostly when people are visiting the city.  What Is The Latitude Of Las Vegas? Las Vegas is located in the southwestern part of the US.  Latitude of Las Vegas, Nevada, USA: 36.169292  Latitude to Longitude Las Vegas, Nevada, USA: 6° 6' 52.7292'' N and 115° 10' 22.1268'' W. But, the article doesn't end here. As we have already mentioned travel, I will be mentioning places you can travel through, along this latitude.  Places To Visit In Vegas  When you search 'what is the latitude of Las Vegas for travel purposes, your eyes will automatically scout through the attractions there. Especially, if your GPS location shows you are somewhere on that geographical coordination.  Here are a few places you can visit when around the Eastern to Western Vegas.  1. The Strip Location: 36.1147° N, 115.1728° W The strip is the entertainment junction of the city. It is filled with some of the most famous central avenues on Las Vegas Boulevard. If you are staying around the latitudinal area of the city, in no time you will be exposed to the key part of Vegas filled with casinos, live entertainment shows, and lots and lots of night lights. It is known for being the most expensive and luxurious hotel in the area if you want to get that royal experience. If not then you can stay in the western outskirts as reaching the Strip won't be a nuisance from there.  2. Valley Of Fire State Park  Location: 36.5073° N, 114.5352° W This nature's preservation is a beautiful attraction stretched around 40,000 acres along the latitude of Vegas. If you want a day that will take you away from the night buzz of Vegas and expose you to the daylight then this is the place for you.  This place has ancient trees and petroglyphs dating back from 2000 years. The Valley Of Fire State Park is also an excellent sight if camping adventures increase your travelling high.  3. Shark Reef At Mandalay Bay  Location: 36.0903327°N, 115.1765442°W Vegas is the entertainment city of the world but it is not just known for this. If you are searching for 'what is the latitude of Las Vegas' then stumbling across this location might just be your lucky day.  Just like the previous one, this can also be a daylight attraction however not strictly. This reef is a magical wonder filled with 2,000 animals including sharks, giant rays, piranha and endangered green sea turtles.  This is not just a perfect destination for the blue world lovers but will also attract the most dullest of minds.  4. Stratosphere Tower  Location: 36.1475° N, 115.1566° W If you want to experience the magnificent view of the entire city with luxury then you should find yourself in the Stratosphere Tower. It is estimated to be 1149 feet tall and also has been the second tallest broadcast tower in North America.  This tower also hosts one of the largest hotels and will provide you with the utmost luxury.  5. Fremont Street Experience  Location: 36.1708° N, 115.1443° W Fremont Street is not just one experience, it is a blast of 100. This downtown destination holds home to all the action. If noise and crowd are your traveling buddies then you will have the time of your life with nights of live music, special events, concerts, and light shows.  This place also doesn't fall short of adventure as the superhero-zoom Zip-Zilla Zipline that will traverse you through the entire length of the street. This is definitely not for the faintest of hearts!  Along The Latitudes The reason why we search 'what is the latitude of Las Vegas' is mostly that you find yourself lost in your GPS. However, if you plan your travel along the latitudinal and longitudinal borders of the city. It will make your travel much easier as transportation along the main highway will be bringing some solution to the itinerary. Read More: What Is The Best Time To Visit Morocco? A Guide To National Parks In Idaho – Latest Guide Batista Restaurant Las Vegas – Restaurant Info, Ratings & Reviews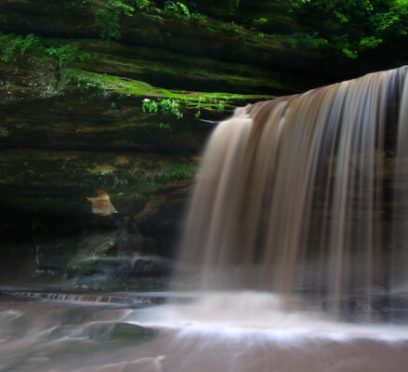 Best National Parks In Illinois To Visit In 2023!
BY Deepanwita Dey Nov 19, 2021
These national parks Illinois will give you the ultimate experience of 'Breathing within nature.' Chicago, the windy city! That is the first thought that comes to our mind when we think about the state Illinois located in the central estern region of the United States Of America. Although Chicago is the perfect destination when it comes to relieving the American nostalgia with vintage buildings and dinners, all our nature's enthusiasts will be leaning more towards the Mississippi river bay of Illinois. One more thing that attracts travellers towards this town are the breathtaking national parks illinois. It is no short of windy roads and state parks giving you the serene experience that the city of Chicago can't. These national parks near Illinois will give you the ultimate experience of 'Breathing within nature.' Following the general US restrictions, travel to Illinois from other states and countries have been open. National Parks In Illinois Taking the famous route 66 which trails to the pacific west coast, then you will tumble across two of the most well known Illinois national parks which can be a jackpot for people who take a special interest in the history of the state. It is known as the 'Land of Lincoln' afterall! These national parks in Illinois also have excellent hiking trails. Are There Any National Parks In Illinois? Yes, Illinois has two major national parks. These are Pullman National Monument Lincoln Home National Historic Site. However, they are mostly national park services. Nevertheless, they don't fall short of showing the mesmerizing beauty of nature. However, if hiking is more in your forte then here are the three more National historic trails of the national park Illinois which you can add to your itinerary. Here Are The List Of National Park Illinois Trails Mormon Pioneer National Historic Trail Lewis and Clark National Historic Trail Trail Of Tears National Historic Trail Are Illinois National Parks Open? Following every Covid Guideline, National parks Illinois have been opened for travel. Pullman National Monument This Illinois national park is located in the northern side of the state. It will take you less than thirty minutes to reach the location from Chicago. It is a small national park which is evidently surrounded by districts which have found their place in American history. This district is known to be the first planned one in the whole country. Other than the short walks you can take throughout the community and fill your day with other attractive sightseeing then go for the Pullman park which is a must. If you are nature's prodigy and love camping then you might find a place right in this national park Illinois. However, on travelling a little west you will find the beautiful MacMahon Woods to have a night or two in the wilderness. Lincoln Home National Historic Site This Illinois national park is located in the breathtaking state capital Springfield. It gets its name because of the fact that the former president resided here with his family before becoming the president of the United States. The national park itself is not that big, but nevertheless sublime. Therefore, it won't take you more than an hour or two to cover the entire ground. However, the main attraction here is not there woods, it is Lincoln house itself which has a visiting entry. There is also a show that airs regarding this subject. Mormon Pioneer National Historic Trail National park Illinois trails are the perfect blend which will give you a look at the locals and the mesmerizing nature that surrounds it. Although, make sure you know your route and sites since there are certain private properties that do not allow the entrance of outside public. Since it is in the south of the Mississippi River, you can find hiking trails, scenic beauties, and camping ground. If you have plans to travel a little towards the west, Shimek state forest among the national parks in Illinois. Trail Of Tears National Historic Trail The next on the list of the best national parks in Illinois is the Trail of Tears, also known as the "Journey of Injustice." Most urban places may be reached by car in just one hour from one of these routes, which are dispersed all throughout the nation. We can better appreciate Native Americans' history and struggles by studying the Trail of Tears, a national historic trail. The Indian Removal Act was established by Congress in 1830, which is when the trail's history began. The law signed by President Andrew Jackson permitted "for an exchange of lands with the Indians residing in any of the states or territories, and for their removal west of the river Mississippi". What Is The Most Beautiful National Park In Illinois? Shawnee National Forest which is located in Harrisburg is known to be the most beautiful national park trail in Illinois. Lewis And Clark National Historic Trail This historic trail doesn't restrict national park Illinois. The headquarters of this park is situated in the state of Omaha however, it stretches up to Hartford Illinois. It is situated in the west of the Mississippi River from St.Louis. Other than the breathtaking landscape which you can explore, you can also squeeze some time for the historical attractions with old buildings and exhibits that are flourishing around this area. The closest camping site for this trail is Granite City, or if the riverside camping is what you desire then you can drive to Sioux Passage Park. What Is The Biggest National Park In Illinois? Although, the measurement of national park Illinois cannot be given, in terms of state parks the biggest one which covers almost 8000 acres in Pere Marquette State Park. These are some of the best national parks in Illinois. However, if Illinois is not your last stop and national parks aren't the only trails you are looking for, then here is a list of other state parks or national parks in the driveaway neighbourhood that you can explore. In just a three hour drive, you can reach Mark Twain National park in the neighbouring state of Missouri. You can Visit Chicago and dive into the city life for a little while. Again in just a three hour ride, you can visit Indiana Dunes National Parks which has some of the most desirable camping grounds. A night of wild adventures and sweet smokey smores! Some Of The State Parks You Can Visit If you have crossed all the national parks Illinois in the list then step towards some of the state parks. With gorgeous sites and fun activities like fishing, camping, and boating filled in these trips, you won't be disappointed. Clinton Lake State Recreation Area Rock Cut State Park Fort Massac State Park Illinois Beach State Park Hennepin Canal State Trail The best part is, the government charges no extra penny for you to enter these paradises. Are Covid 19 Tests Required To Travel To National Park Illinois? If you are an unvaccinated traveler then you have to get a Covid Test for travelling to Illinois. You don't have to get quarantined though. Final Thoughts With big cities of the country getting all the limelight, we are forgetting the other smaller states where lies the sublime beauties of mother nature as well as the nostalgia of American history. So, this season let us rekindle the hidden beauties of national parks illinois that will tweek all your travel love metre again. Read Also: A Guide To National Parks In Alabama – Latest Guide A Guide To National Parks In Wisconsin – Latest Guide A Guide To National Parks In Arkansas – Latest Guide Best National Parks In Missouri That You Must Know Top 8 List Of National Parks In North Carolina – Travel Guide